gptplanet - 10 % Cashback Bonus until 26. Oct 2016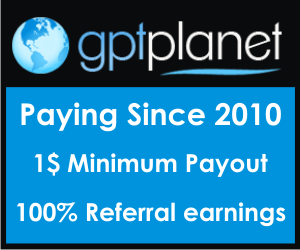 Cash back promo is back but only for a few days!
It will start tomorrow the 16th of October and end on the 26th of October.
Add more than $100 and get 10% bonus
Bonuses will be added within 24 hours after your deposit and it's only for Gptplanet deposits.
Hope you enjoy it!
Best regards,
Scarlet-clicks and Gptplanet Admin
 
Best regards,
Scarlet-clicks and Gptplanet Admin