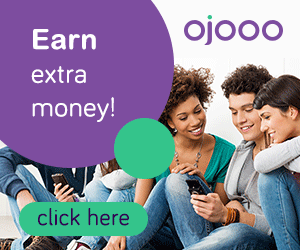 Ojooo, based in germany, was created by Michael Thees in march 2013. The society also exploits mails, researches, hotels business and various other services. The PTC is their latest project. PTC Ojooo has to his side an unique conception with great communication and various adc from business to technology, going by many other domains, with well known societies in them.
You will find 40+ ads in a day with a pay per click of 0.001$ - 0.01$ and you can watch videos complete offerwalls to earn here
Minimum to cashout is 2$ via Paypal,Payza and OKPay
Ojooo is an amazing website, able to make you earn more than other PTC. Why ? Because the cost to advertise is very cheap, so you gain faster. Renting referrals are very profitable here The upgrade to premium+ is only 39$ for a year, getting you between 30 and 35 ads per day, and the rented referals is between 0.06 and 0.15$/day.
In terms of paid to click it is one of the best site to earn money. 
With a free account and 100 RR, and 0.06 per rented referals a day, you can earn 512$ a month. Say you have 200 rented referals, if each of them brings you 0.06, then that makes you twelve dollars a day, minus the investment = 10.57$ per day, making you win 317 a month. And so on : at 1000 referals, you can earn 4200 dollars a month.
Ojooo has a Traffic exchange program as well. You don't need to view others websites in order to earn minutes. You can surf others websites just like an autosurf.
Ojooo's new system says that the payment deadline is 2 Weeks Max. moreover It's system has completely changed and all Ojooo money is freezes for shares.
It is now time to register. Ojooo is one of the least disappointing PTC, the most important is that rented referals are very active!
At-07/02/2018
>>> +21 090 595 Users 
Ojooo is currently paying to its members on time.