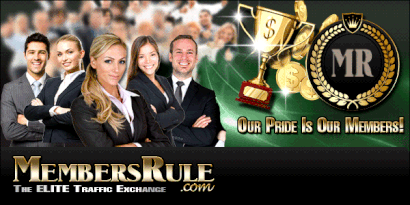 You can't know everything and be everywhere and you will always learn something new.
Sometimes even stay shocked if you exchange info's with other clickers.
Exactly this happened to me few days ago when I received invitation from friend for relaunch of this traffic exchange.
To be honest I never heard about it before for all this years of surfing numerous traffic exchanges.
Later I realized it's actually new name for well-known Smiley Traffic and everything comes into place.
Originally it was launched back in 2004 and have nearly 200 000 members.
It's question how many active ones since they are relaunching under new name (means something was not great before).
Can't say much about because still no time to test new version.
Very experienced admin for sure.
Site have impressive members list in database. Few mails with some attractive offers can quickly turn old surfers into active ones.
Can be good move to check this traffic now in case it recover previous popularity.
It is still fresh for relatively new surfers so it is right time to get some referrals.
 Surfing ratio of 0.4 credits on 12 sec timer is not exactly best deal around.