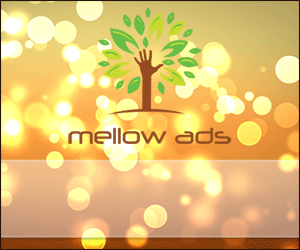 Mellowads is one of the leading bitcoin advertising network. The user interface is very nice and simple, Geo targeting is available, wide format of ads which ensure high rate of advertising coverage.
Mellowads targeting is World Wide but the big portion of the impressions came from the United States, Russia, Brazil and India.
Mellow Ads Faucet:
Claim 500 to 3,000 satoshi - every day!
The Mellow Ads faucet allows you to claim free network advertising credit, once every 24 hours. All you need to do is click on the Claim now button below and complete a captcha to confirm that you are human. Free network advertising credit will then be added to your Mellow Ads account balance - enough for at least 5 days of network advertising* .
50% referral commission!
Additionally, you can earn 50% lifetime commission for any new accounts that you refer to Mellow Ads - from all faucet claims that they also make!
Summary:
A very interesting website with many possibilities to promote your own homepage.

That's why it is listed as a traffic page with me.

With the Mellow Ads Faucet, you can make a profit and use it for the traffic of your website.