| | |
| --- | --- |
|  since | 2019 |
|  per click | to 30 sat |
|  Ref click | 10 % |
|  Cashout minimum         | 10000 sat |
|  Payout time | 24-48hrs |
|  Buy direct referrals | No |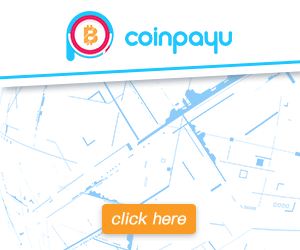 Cointiply is a paid to click site where you can earn bitcoin just by clicking ads. You can play "catch a cat game" and earn Satoshis from time to time.  It has a nice design and is easy to use interface. It has a high-quality ads and  point System, as well. Payment are processed within 48 business hours to the Bitcoin wallet directly. So you may sign up either to earn Bitcoin or to advertise your crypto project or website.  It gives 10% referral commission for life. You can sell your referral on the referral market as well. 
How to earn Bitcoin on Coinpayu
CoinPayU provides lots of avenues to earn free Bitcoin. You can see the ads on "View Ads" section. You can use "Surf Ads" section and/or "Window Ads". You are paid Bitcoin by just clicking  and seeing ads at this section. As you see below I have seen 18 ads out of 21 ads today.
The second option to earn Bitcoin is to use "Offers" Section.
You can easily earn thousands of Satoshis easily.  In this section you can complete offers from MoreQuizTime, Wannads Surveys, Wannads, Adgate Media, Adscend Media, ayeT Studios, Adgem, Offer Toro, Enligne Survey, Personaly and Kiwiwall.
Finally, you can earn FREE Bitcoin from your referrals. You will get 10% of your referrals' claims and advertisement expenditures.