| | |
| --- | --- |
|  since | 2020 |
|  per claim | up to 100 credits |
|  Ref claim | up to 25 % |
|  Cashout minimum         | 100 Credits |
|  Payout time | instant |
|  Buy direct referrals | No |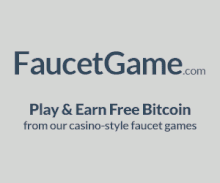 FocusGames: A 100% Free Focus Token Faucet
FocusGames is a Focus Token faucet dedicated to providing users professional experiences of earning free Focus Token while playing casino-style faucet games
FocusGames is a completely free-to-use Focus Token faucet website where deposits are not allowed. FocusGames makes it easy for users to earn free Focus Token while making friends and socializing with other Focus Token enthusiasts online.
What is a Focus Token Faucet?
A faucet is a website that "drips" free Focus Token to its users in exchange for completing easy tasks
How are faucets like FocusGames able to pay users free Focus Token? Simple. We earn revenue from our advertising partners, and we reward our users with a great portion of our revenue!
How Do I Earn Free Focus Token on FocusGames?
We offer you many ways to earn free Focus Token
Our casino-style faucet games are free to play (and always will be), along with our Focus Token faucet, where you can earn as much as you can in TURBO MODE! Additionally, FocusGames hosts Bonus Weekend every Saturday and Sunday, where the Focus Token faucet amount is increased! Finally, we reward you with a Daily Bonus (yup, every day) based on your user level, which you can upgrade using your in-game credits that you earn while playing for free!
Earning Free Focus Token Has Never Been Easier!
FocusGames is very simple to use
Playing games on FocusGamess does not require registration, but getting paid out does! We pay our users via The official FGN MicroWallet, a cool and secure micropayment cache that's free for users to use! Register a full account on FocusGames now to earn Focus Token and chat with other players around the globe!