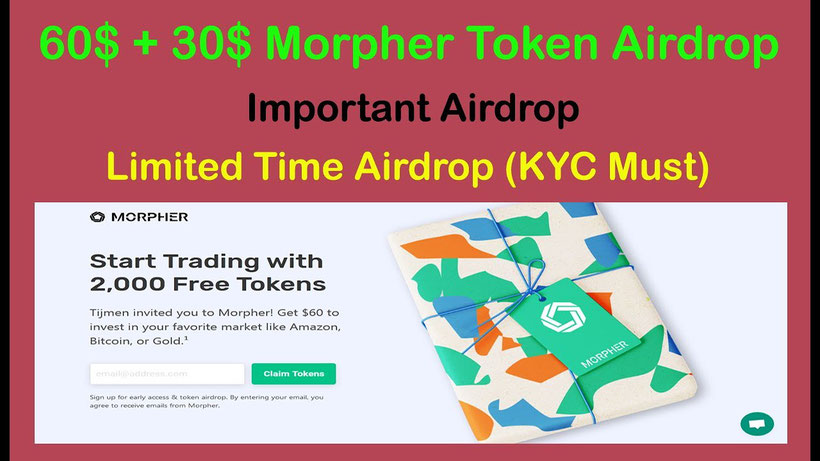 Morpher is a trading platform and facilitates 24/7 stocks, crypto, and forex trading. They provide trading facilities with zero fees and high liquidity.
Morpher is airdropping 2,000 MORPHER tokens to their community members. Sign up for their waitlist and complete your KYC to receive the tokens. You can also earn 1,000 MORPHER for each referral.
Step-by-Step Guide:
Visit the Morpher airdrop page.
Submit your email and click on "Claim Tokens".
You will receive a mail with a link to complete your KYC.
Once you receive the mail click on the link, submit your details and complete your KYC.
You will receive 2,000 MORPHER tokens once their live trading app is launched.
Also, earn 1,000 MORPHER for each referral.
NOTE: Once you have completed your KYC, you will receive a confirmation mail that you have successfully claimed your MORPHER tokens. You will also receive an email, later on, to redeem your tokens when their trading app is launched.