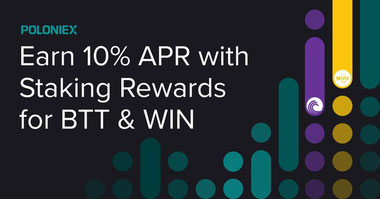 Staking on Poloniex offers customers a simplified way to earn rewards by depositing and holding assets in their account. For each asset, balance snapshots will be taken each day to determine the staking rewards that you will receive.

When you stake your assets on Poloniex, you earn rewards with: 
No opt in required
No lock-up period for your funds
The freedom to trade, deposit, and withdraw at any time
Highly competitive returns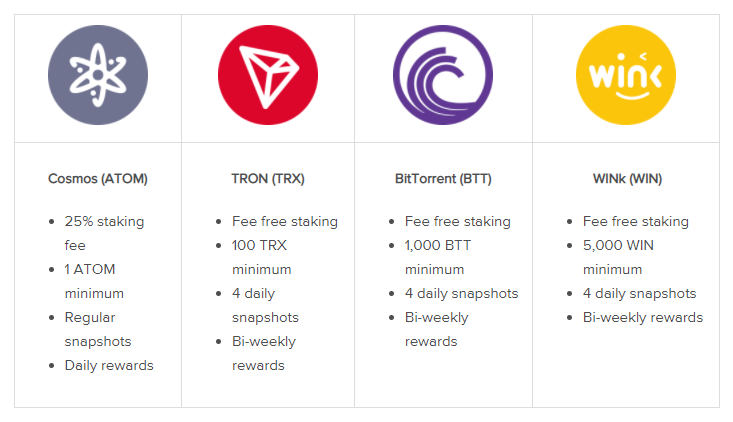 Why stake with Poloniex?
To earn staking rewards outside of Poloniex, you typically have to delegate your funds to a validator. Once your funds have been delegated, your funds are locked up and an "unbonding" period is required before you can initiate any transfer. If you wanted to trade or withdraw your funds, you'd need to unbond them and wait several weeks before you're able to access them. It is important to note when you are delegating your funds to a validator, you are not earning rewards for the duration of the 21-day unbonding period.
With Poloniex staking, customers earn rewards while maintaining the flexibility to trade, deposit, and withdraw at all times. Along with this flexibility, customers can continue to earn staking rewards right up to the moment they decide to trade their funds into a different asset. If you return your funds back into your account for each balance snapshot, you will consistently receive rewards no matter what how you use them in between snapshots. This exciting new approach removes a barrier that until now, has prevented most traders from benefiting from staking.
Additionally, if the validator node we use to provide staking services were to experience extended downtime that results in downtime slash penalty being applied, customer funds will be protected from the slash with coverage from Poloniex. When you are delegating to a validator on your own, you are not protected from slash penalties.
About Poloniex Exchange: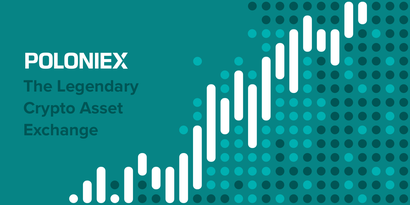 Poloniex is one of the biggest cryptocurrency exchanges in the world. It has been around since January 2014, so it was actually one of the early birds on the market.
As Poloniex is a US cryptocurrency exchange, US-investors may of course trade there. But US-investors should in any event do their own independent assessment of any problems arising from their state residency. In particular, investors from the state of New York are often restricted from trading at many cryptocurrency exchanges.
Poloniex is also available as an app that you can download to your smart phone.
On 19 July 2019, the 24 hour trading volume here was USD 41.7 million. This placed it on place no. 64 on the list of the exchanges in the world with the highest 24 hour trading volumes. On the date of last updating this review (31 March 2020, right in the middle of the crisis with COVID-19), the trading volume was USD 32.7 million. This time however, Poloniex only managed to achieve place no. 99 on the list, so it had dropped a bit relative to the market in general.
Different exchanges have different trading views. And there is no "this overview is the best"-view. You should yourself determine which trading view that suits you the best. What the views normally have in common is that they all show the order book or at least part of the order book, a price chart of the chosen cryptocurrency and order history. They normally also have buy and sell-boxes. Before you choose an exchange, try to have a look at the trading view so that you can ascertain that it feels right to you.
Poloniex Trading fees
This exchange doesn't charge different fees between takers and makers. Their fee model is instead something called a "flat fee model". Poloniex charges both makers and takers 0.09%. 
Poloniex Withdrawal fees
Poloniex's withdrawal fee is 0.0005 BTC per BTC-withdrawal. This fee is a bit below the industry average. The global industry average BTC-withdrawal fee the last time we at Cryptowisser did a full-blown empirical study of it was approx. 0.0008 BTC per BTC-withdrawal. But today, we see more and more exchanges charging 0.0005 BTC per BTC-withdrawal, so one could argue that 0.0005 BTC is starting to become the new industry average.