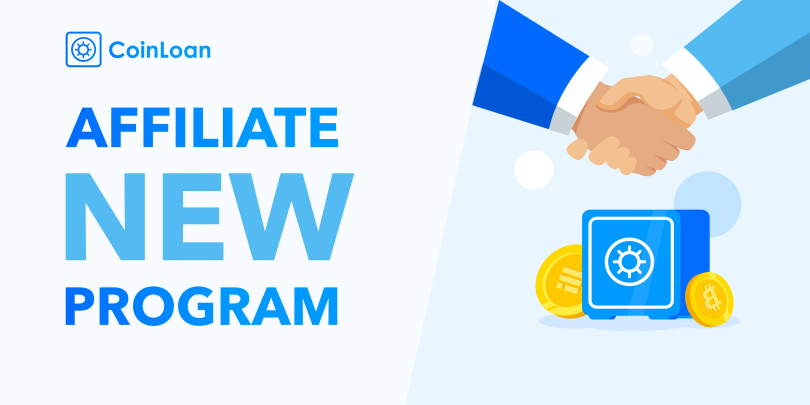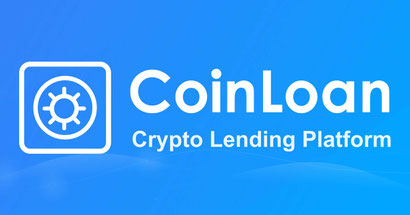 CoinLoan challenges the foundations of traditional financing by combining the worlds of crowdlending and cryptocurrencies. CoinLoan has much to offer to ambitious investors and eager borrowers, but what does the platform really bring to the table? Find out in this complete CoinLoan review and get started with P2P crypto lending today.
What Is CoinLoan?
CoinLoan is a peer-to-peer (P2P) lending platform that specializes in securing loans with cryptocurrency. The way it works is that you, the borrower, temporarily relinquishes control of a predetermined amount of cryptocurrency – Bitcoin for example – as collateral to be exchanged for fiat currencies (EUR, USD, etc.). 
For added insurance for both the investor and borrower, loans are "over-collateralized." This means that after depositing your cryptocurrency onto the CoinLoan platform as collateral, you can receive a loan up to 70% of the market value.
Should the value of your crypto collateral drop during the term of the loan, the remaining 30% should act as insurance that can be sold by CoinLoan to pay back the investor.
What Are Crypto Loans (Bitcoin Lending)? 
Cryptocurrency loans are loans that provide the borrower with fiat currency that is collateralized by crypto assets. Thus, the borrower is given USD, JPY, RUB, or any other form of relevant currency in exchange for Ether (ETH), Bitcoin (BTC), etc. as security for repayment. 
raditionally, peer-to-peer lending platforms provided a viable funding alternative for individuals and businesses seeking loans. This is typically an option used by people and organizations that don't have the credit to qualify for a traditional bank loan. 
With the rise of cryptocurrency, it was only natural that P2P lending would collide with the world of digital assets.  
With P2P crypto lending, lending platforms like CoinLoan act as middlemen, serving as the custodian for transactions between borrowers and investors. 
Here's how the lending/borrowing process works on CoinLoan: 
The first step – If you're an investor, you will deposit stable coins or fiat funds. If you're a borrower, you will deposit crypto assets to secure a loan. 
Using the Lending Market – Search for the most suitable offer to either issue a loan right away or create a custom offer. 
Repaying the loan – Borrowers will commit to making their payments on time. If not, they put their crypto collateral at risk. 
The final step – The borrower pays off the loan, and the lender receives their funds and earned interest. In return, the borrower takes their crypto assets back into their possession. 
In general, P2P lending platforms struggle with the ability to enforce collateral used to back small loans. Even if the collateral is clearly stated in the contract, it can be challenging to collect should the borrower default on the loan. 
One of the primary appeals of a crypto P2P lending platform like CoinLoan is that crypto asset collateral makes it that much easier to enforce collection should the borrower default on their loan. This is because it is straightforward to form a contract that holds digital assets as collateral to back a loan. 
Borrowers also benefit by capitalizing on the ability to convert crypto funds into fiat liquidity instantly, giving them the funds they need with little to no hassle. 
How Much Can You Make on CoinLoan?
If you made it this far in the CoinLoan review, you might be wondering: How much can I actually make on the site? At the moment, they offer competitive returns at 10% – 12% on average. The rates are one of its major highlights when coupled with its low-risk profile due to its approach of backing fiat loans with digital assets.  
CoinLoan makes itself an even more attractive P2P lending platform by allowing investors to set their own offers. In addition, investors are not required to pay fees for registration, deposits, transactions, or withdrawals.
Is CoinLoan Safe?
Safety should be dealt with in any serious review article, so let's go through it. Coinloan offers adequate protection by providing a range of lender guarantees. Furthermore, CoinLoan guarantees repayments through its crytocolleteral model. The platform will automatically inform the borrower when it's time to make repayments. Lenders will be notified when the loan has been paid. 
Transactions on the platform are highly secure with SSL protocol and additional security measures. Furthermore, CoinLoan has all of the licenses required to operate legally as a European company. It also has the infrastructure and legal status to ensure the security of funds. 
Step-by-Step Guide to Setting Up Your Account & Navigating the Platform
Setting up your account on is a simple process and shouldn't take you more than a few minutes. Whether you're an investor or a borrower, the set-up process is fast and pain-free.
We've compiled an in-depth walk-through in this CoinLoan review on how to set up your account, as well as how to navigate its intuitive interface.
Quick Facts  
Auto invest: No options 
Time to receive loan: Instantly 
Accepted currencies: Fiat currencies, (USD, EUR, GBP, RUB), cryptocurrencies (BTC, BCH, ETH, LTC, XMR) or stablecoins (TUSD, USDC, PAX, DAI, USDT) 
Conception: 2016 
Time needed to manage: Low 
Defaulted loans: N/A 
Minimal investment: $1,000 
Estimated annual returns: Up to 12% 
Launched: 2016
Loan security: Backed by crypto assets 
Buyback guarantees: No 
Provision fund: No 
Country of operation: Estonia 
Borrowers verification: Verified by the platform 
Regulation: Regulated by the Estonian Financial Supervision Authorit